Support and Service
·
Finland
Myynti-insinööri/tekninen huoltoneuvoja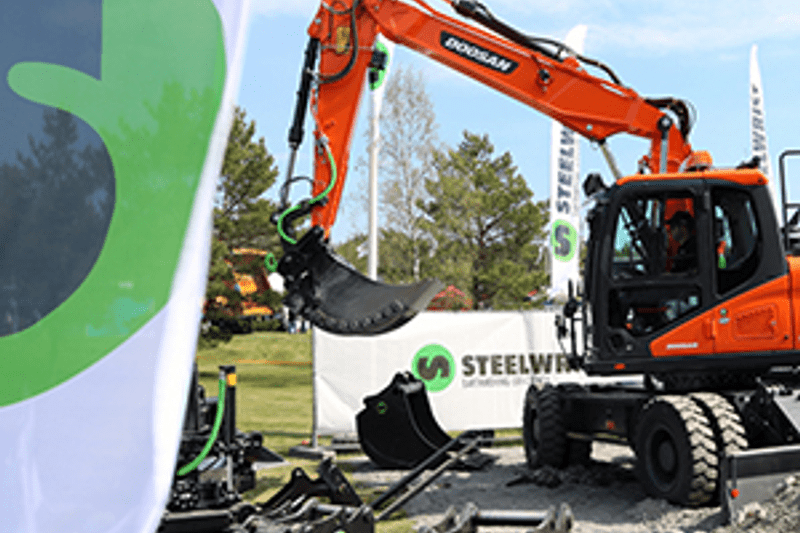 Myynti-insinööri/tekninen huoltoneuvoja
Tämä vastuullinen työtehtävä on Sinulle, joka olet motivoitunut työskentelemään mielenkiintoisella kaivinkoneiden lisälaitealalla aktiivisella ja energisellä otteella. Tehtävä on itsenäinen, haasteellinen ja vaihteleva teknisen tuen ja myynnin työ, jossa toimit yrityksemme laadun ja arvojen edustajana asiakkaillamme.
Kansainvälinen yrityksemme kasvaa nopeasti ja kehitämme jatkuvasti työtapojamme, joten tämä rooli tarjoaa sinulle mahdollisuuden liittyä joukkoomme ja kehittyä ammatillisesti.
Päävastuut:
Koko myyntiketjun hoitaminen; alkuvaiheen kommunikointi, tarjous sekä tilauksesta toimitukseen sekä seurantaan asti huolehtiminen
Tilausten seuranta sekä yhteistyö tuotannon ja teknisen tuen tiimin kanssa
Vastaanotat ja käsittelet Suomen ja Baltian alueelle toimittamiemme laitteiden takuuanomuksia ja huolehdit, että ne tulevat hoidetuksi
Tekninen tuki ja neuvonta
Ominaisuudet sekä tarvittavat taidot ja valmiudet:
Kokemusta liikkuvien työkoneiden, kaivinkoneiden ja/tai niiden lisälaitteiden huolto-, korjaus- tai asennustöistä sekä tehtävään soveltuvaa koulutusta, joka voi olla tekninen ja/tai kaupallinen
Eduksi katsomme sähkö- ja/tai hydrauliikkaosaamisen
Myyntikokemusta teknisestä myynnistä, huolto- ja/tai varaosamyynnistä
Nykyaikaisten IT-järjestelmien hallinta
Kielitaito: suomi, sujuva englannin kielen suullinen ja kirjallinen taito, venäjän kielen taito on lisäetu
Halua ja kykyä hoitaa itsenäisesti haastavia tehtäviä ja seurata niiden edistystä oma-aloitteisesti
Sosiaaliset taidot ja yhteistyökyky on tärkeässä roolissa niin työkavereiden kuin yhteistyökumppaneiden kanssa
Tarjoamme Sinulle mielenkiintoisen tehtäväkentän lisäksi kiinteän kuukausipalkan, erinomaiset työvälineet, autoedun, etätyömahdollisuuden, loistavat työkaverit sekä erinomaisen mahdollisuuden itsenäiseen työskentelyyn ja itsesi kehittämiseen.
Perehdytämme Sinut luonnollisesti perusteellisesti työtehtäviisi sekä tehtaallamme Ruotsissa että myöskin asiakasrajapinnassa. 
Lähetäthän hakemuksesi 31.10.2021 mennessä.
Lisätietoja tehtävästä antaa maajohtaja Heidi Imboden, heidi.imboden@steelwrist.com, puh. +358 40 179 7238
SalesEngineer / Technical Service Consultant
This responsible job is for you who are motivated to work in the interesting excavator attachment industry with an active and energetic approach. The task is an independent, challenging and varied technical support and sales job, in which you represent the quality and values of our company to our customers. 
Our international company is growing rapidly and we are constantly developing our ways of working, so this role gives you the opportunity to join our ranks and develop professionally. 
Main responsibilities:
• Managing the entire sales chain; initial communication, quotation and taking care of the order from delivery to follow-up
• Order tracking and collaboration with the production and technical support team
• You receive and process warranty claims for equipment delivered to Finland and the Baltic region and ensure that they are taken care of
• Technical support and advice
Qualifications and required skills and abilities:
• Experience in the maintenance, repairing or installation of excavators and / or their accessories and training appropriate to the task, which may be technical and / or commercial
• We consider electrical and / or hydraulic expertise to be an advantage
• Sales experience in technical sales, service and / or spare parts sales
• Management of modern IT systems
• Fluency in Finnish, oral and written English, proficiency in Russian is an added advantage
• Willingness and ability to independently perform challenging tasks and monitor their progress on their own initiative
• Social skills and the ability to co-operate play an important role with both co-workers and partners.
• Travel readiness
In addition to an interesting field of work, we offer you a fixed monthly salary, excellent tools to work, a car benefit, a teleworking opportunity, great co-workers and an excellent opportunity to work independently and develop yourself.
Naturally, we will familiarize you thoroughly with your work tasks both at our factory in Sweden and also at the customer interface.
Please send your application by October 31, 2021.
For more information on the assignment, please contact Country Manager Heidi Imboden, heidi.imboden@steelwrist.com, tel. +358 40 179 7238.
Department

Locations

Finland
Related jobs
Workplace and culture
We work hard and we want to have fun. The importance of a fast "learning speed" is hard coded into the company genes.
Employee surveys show we have an open discussion climate, work towards defined goals and co-workers feel they can develop with the company.
We dare to ask the stupid questions. We discuss before we decide and we argue about "what is right" and not "who is right".
Once we decide we execute as a team – diversity in council and unity in command. Thats the kind of culture you will live in if you join the Steelwrist team.
About Steelwrist
Steelwrist AB's business idéa is to develop, manufacture and sell tiltrotators, quick couplers, accessories and attachments for excavators and backhoe loaders.
Steelwrist AB's goal is to be the "best in the world to develop, manufacture and sell equipment that increases efficiency of excavators".
Steelwrist is today the fastest growing manufacturer of tiltrotators and quick couplers in the world. A determined focus on robust and modern products, combined with fast service has been appreciated by an increasing number of customers.
Already working at Steelwrist?
Let's recruit together and find your next colleague.